Ole rohkea (Be Fearless)


The cafeteria of Helsinki School of Natural Sciences is four storey high with roof windows.
For this big space I made a wide, but light and see-through work of art of two pieces year 2007.

The school is specialized among other things in mathematics and geometry, subjects the art work is about.
As linen cords are straight but inclined, they make surfaces vaulting in two directions.
The forms are both opening and closing at the same time.

The name of the work doesn't come from the hyperbolic paraboloids, which it looks like.
The name is to encourage students, who are about to meet hinges of life.
So both the theme and name of the work of art are connected to its location.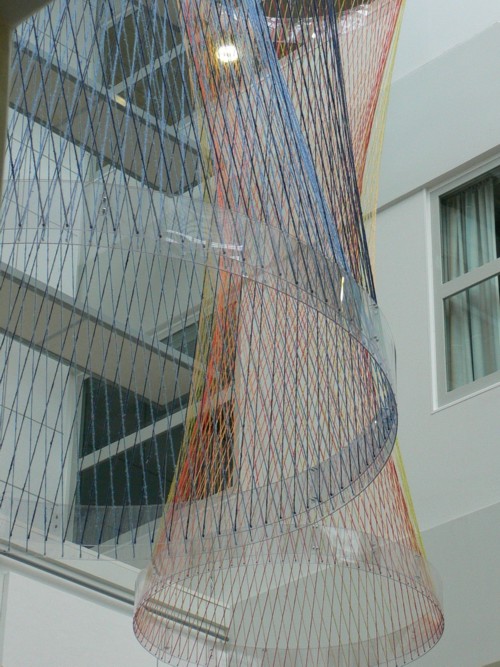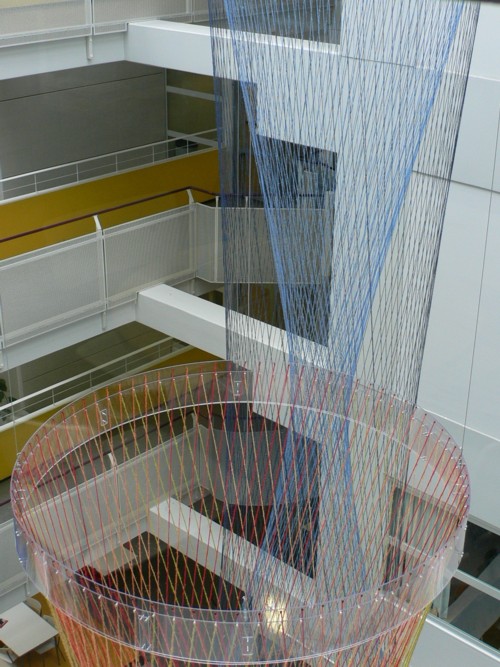 air, linen and polycarbonate - 7,5 m / Ø 2 m and 4,5 m / Ø 1,5 m

In abstract works of art, or those showing abstract ideas, can be seen many different ways.
In this one, you can easily find topical themes like: transparency, networking, openess, integration... or just geometries of mathematical formulas.



---