Sisustustauluja pikkuporvaristolle
(Paintings for Interior Decoration for the Petite Bourgeoisie)




Being in the sphere of influence of works of art sensitizes the senses,
triggers subconscious repressions and emancipates creative cogitations.
It is good for an adult person to be in same premices with works of art
at least five hours per diem.
In addition can be recommended to spend combined at least 1½ hours a week
in conscious viewing of works of art or their reproductions.

In interior, art's purpose is to decorate spots, which appear void.
When art is part and parcel of décor,
the recommendation of being in sphere of art's influence will be reached effortless.

Petite bourgeoisie is an upper middle class,
in which most of the middle class believes and hopes to belong.
Its ideals keep the national economy running and society in order.
Theme of the paintings are subjects and values picked out from the core of life of petite bourgeoisie.
Any of these works of art is not only by its measurements, style and colour scheme but also by appreciation
expectancy a suitable element of interior decoration for homes of contemporary petite bourgeoisie.

I painted these works of art in Northern Iceland November 2008.
Three week exhibition in Lasipalatsin Näyttelytila February-March 2009.



Works
acrylic and enamel paint on canvas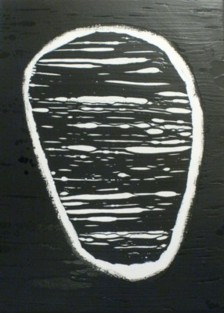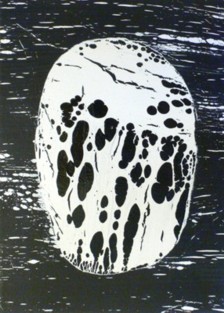 etuasiakas (Customer with Loyalty Card), asiakasomistaja (Customer-Owner), bonuspiste (Mode-of-Payment Bonus Point), plussapiste (Mode-of-Payment Benefit Point) (each 46 x 33 cm )




urasuunnittelu (Career Planning) ( 60 x 210 cm )




keskittämisetu (Concentration Benefit) ( 60 x 210 cm )





vakuutusturva (Insurance Protection) ( 60 x 210 cm )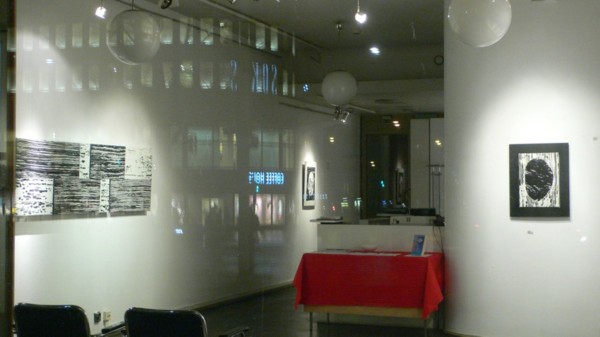 In the exhibition paintings for interior could be seen also from exterior.






( Reduced prices only with the loyalty card. Buying piles up your bonus point account.
Answer quickly in "Yes" envelope, and you'll get surprice gift.
Eat 8 olives a day, fish twice a week and laugh every 5 hours.
Fragments of our lifes have been made game-like. Also for instance taxation,
renting a flat, social security, bank and insurance transactions are game-like rule webs.
I have also heard, that today work can include mostly reporting of own doings,
internal billing and making process diagrams.

Those who are willing to play these games and are succesful doing it,
get a satisfactory illusion of controlling the life.
Actually games are not in our command, but instead they rule our lifes.
They make our lifes complex, and forfeited freedom is ignored.

Are we, the members of petite bourgeoisie, the most passionate players of these "games"? )




---