Austria

In Krems I made these small sculptures of wheat dough.
I think they are abstract portrayals.
They look like abstract concepts.



Ellei (If not)




Ehkä (Perhaps)




Kuitenkin (However)




Miksei (Why not)




Mutta (But)




Nyt meni liian pitkälle (Now it went much too far)




Olkoon (Let it be)




Siis (Therefore)




Silti (Nevertheless)




Toisaalta (On the other hand)



attached 2010
Harvest time was at its most flourishing, when I visited Krems on fruitful river bank of the Danube.
Grapes were impressive and trees heavy with delicious fruits.
As I bicycled in Wachau district,
ripe fallen apples, pears, peaches and apricots shared my ride.

Tourist maps turned to this collage.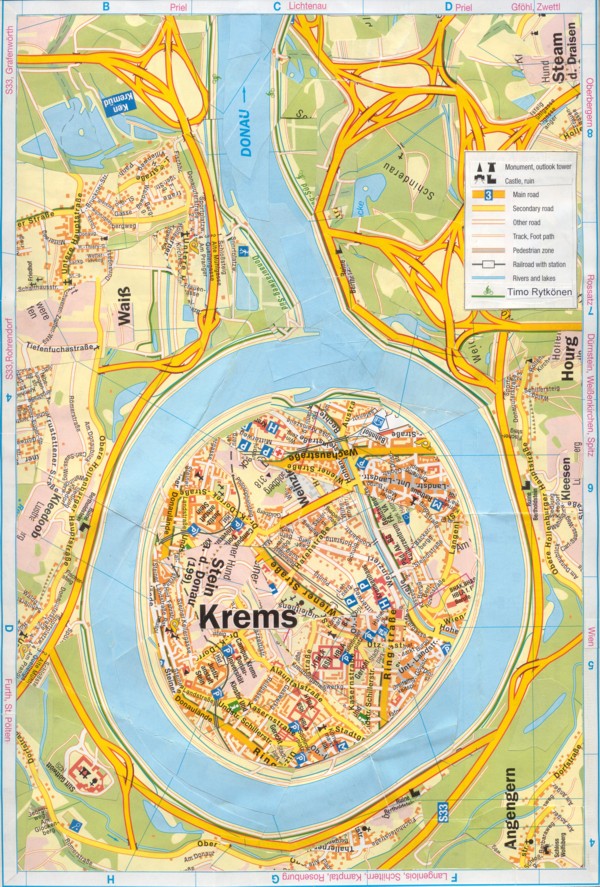 The Fruit of Wachau? (2005)



---