Spain

April 2001 in Fundación Valparaíso was luxurious.
We were totally seven artirts and authors from Europe and America.
Fundación offered us board and lodging, and work studios.
My sketch in competition of jubilee coin "Aino Ackté and opera art" was selected to take part the final judging.
In Fundación Valparaíso I accomplished the winning 3-D version.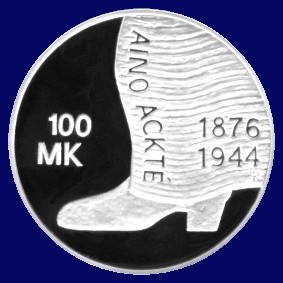 This is the last Finnish silver coin before Euro currency.





---